First, What Is Traditional Paintball?
Paintball is a fun and adrenaline-pumping team shooting sport. Players eliminate their opponents by hitting them with paintballs that break upon impact. It is a great team activity with the perfect mix of friendly competition, skill, and thrill. If you found this article, you might be looking for an activity similar to paintball, but without the sting of getting hit by the paintballs, getting dirty, or the time commitment! Read on for our top 2 recommendations for activities like paintball.
Here are 2 of the best alternatives to playing traditional paintball:
Laser Tag
Low Impact Paintball (indoors)
Ultimate Laser Tag Is Like Paintball
The first activity we are going to suggest for you is Laser Tag! Similar to paintball, you play in teams and shoot at each other. But the major difference is that you don't actually get hit by anything. Players use taggers to shoot lasers at their opponents' headbands or vests to score points. You still play on a team but don't feel anything when you get hit by a laser.
Laser Tag has a few other qualities worth mentioning. For example, the scoring is done for you automatically, so you can play and check-in for your final stats at the end of your session. Also, Laser Tag is typically played indoors, allowing you to have a blast regardless of the weather outside.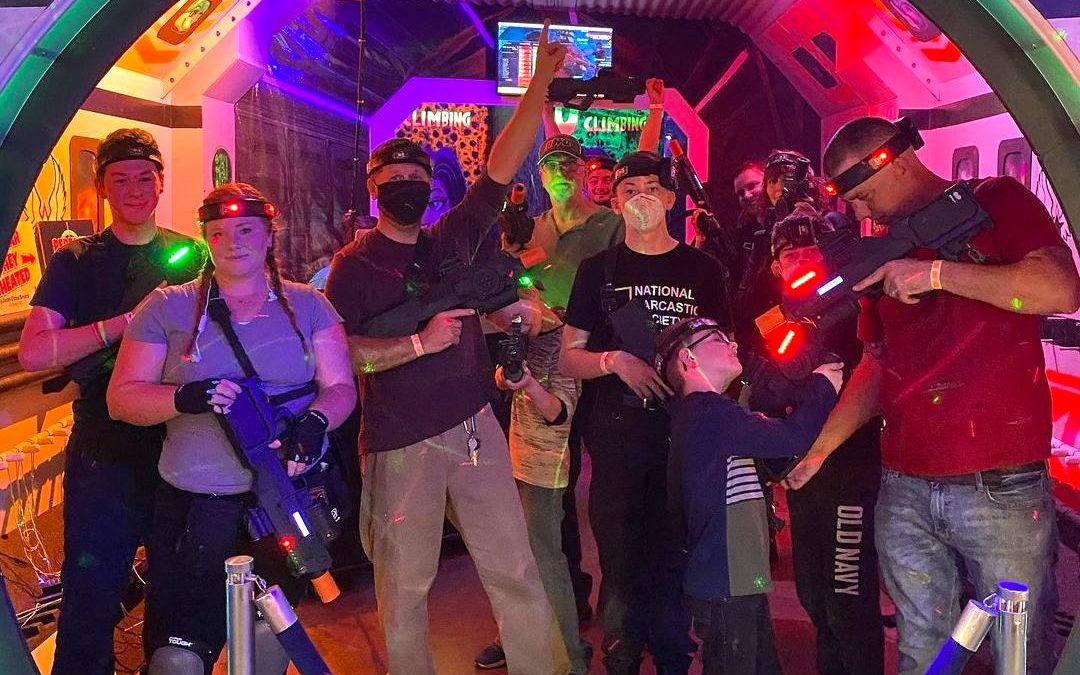 Laser Tag Is Great For Kids 5+
Laser Tag players use taggers to shoot the lasers. The taggers are much lighter and easier to manage for younger kids, but still very fun and exciting for adults, creating the perfect family activity everyone can enjoy!
Laser Tag In Conway Arkansas
Ultimate Laser Tag at Action Jack's is the most advanced laser tag game in Arkansas! It feels like a real-life video game with vibration feedback, sound effects, real-time scoring, and individual player profiles. There are also many different game types, so there is always a new challenge to conquer. If you are in the Conway area, check out the Laser Tag prices here. 
Low Impact Paintball Is The Tame Version Of Traditional Paintball
If you love the idea of paintball, but have younger players, or don't want to get dirty, or prefer to play indoors, or are maybe a little worried about getting hit, then Low Impact Paintball is the activity for you! It uses a smaller paintball (⅓ the size of a traditional paintball), so there is much less sting if you get hit, plus the paint does not stain. Also, the equipment is lighter, so it's great for players ages eight and up.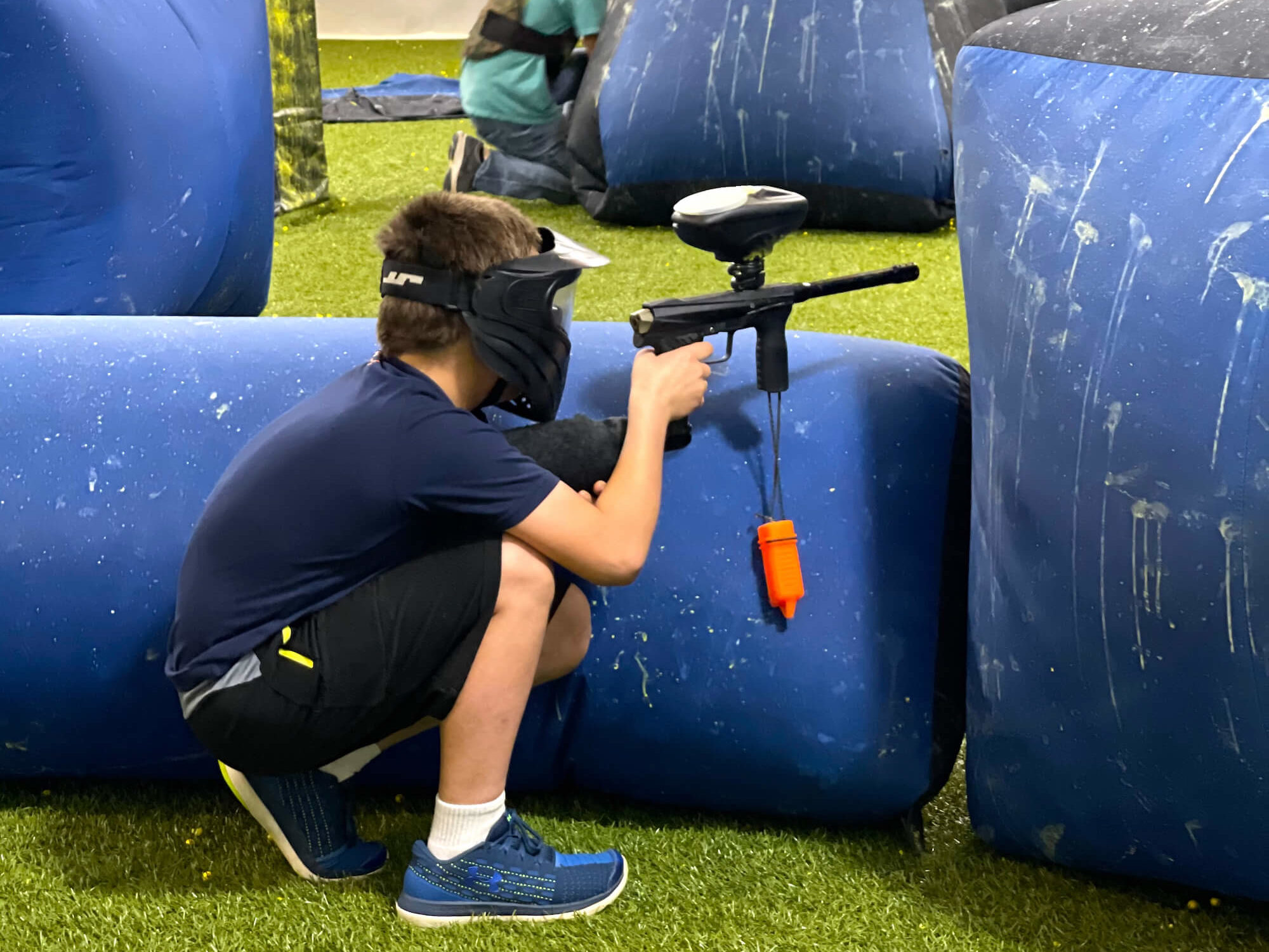 Just like traditional paintball, your team is trying to knock out the other team first. The most significant differences are the size of the paintball and the field you play on. Low impact paintball is typically played indoors on a smaller field with blow-up bunkers. The field is cleaned regularly, and players enjoy AC in the summer and heat in the winter.
Low Impact Paintball is one of the most popular activities at Action Jack's! We include all of the equipment and paintballs in our packages, with no hidden fees! You will be provided with everything you need, including safety equipment and paintballs. Our expert referees will be there on the field to facilitate the games and make sure everyone is following the safety rules. Check out details and prices here!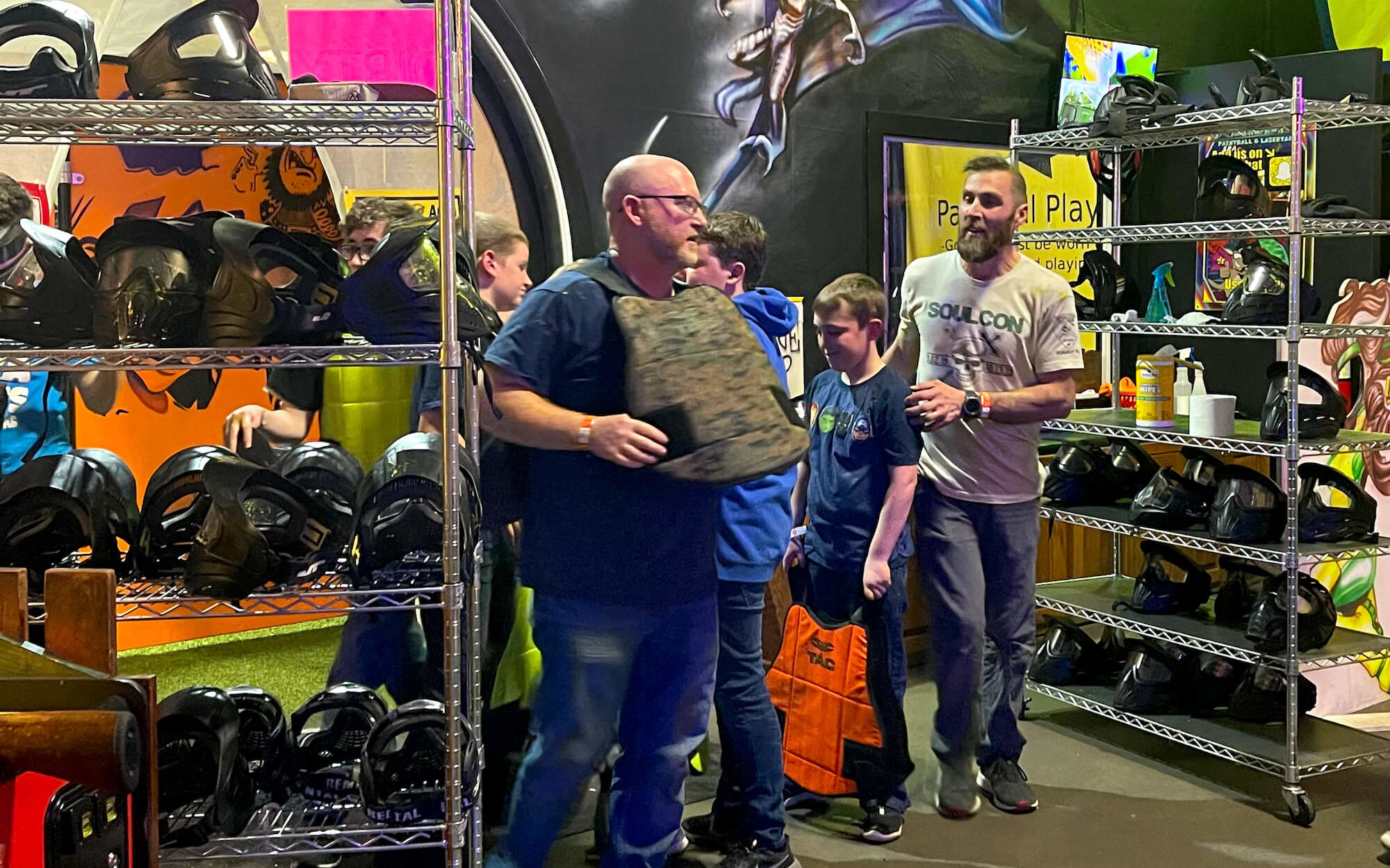 Final Thoughts
If you are looking for something extraordinary to do similar to traditional paintball, make sure to check out Ultimate Laser Tag and Low Impact Paintball at Action Jack's in Conway, Arkansas!