Being part of a youth group can be a pivotal moment in a young person's life. It can allow them to build their social skills and grow their confidence. But for these events to be a success, it's essential to do a little planning. Here are some of the things for you to consider when planning a youth group event.
Know What You Want Out Of The Event
The first thing to do is decide why you are organizing the event. There are plenty of things that you might want to achieve. Sometimes, it will just be an opportunity to have some fun. At other times, it might be designed as part of an outreach program or to give kids something age-appropriate to do. Keep this in mind as you plan your event.
Scheduling The Event
The first thing to do is to decide what time and place you will hold the event. As you are doing this, think about the youth who will attend. Try to find the time when they will be available considering school, sports, and other obligations.
Sometimes, you might want to get expressions of interest. This will give you an idea of the number of people coming to your event, which can be helpful during preliminary planning.
Decide On A Budget
The next element to consider is the amount that you can spend. This will determine the types of venues that you will be able to book. It will also impact the kind of food, drink, and the size of your event.
Create A Theme
There are plenty of ways that you can make your event stand out. A theme allows you a lot of creative possibilities. For example, you might want to have an event based on a popular movie, music artists or styled after a decade. Let your creative juices run!
Make The Plan
Once you know the basics of what you want to achieve, you will be able to come up with a detailed plan. As you are doing this, there are lots of things to consider. For example, you will need to decide who will be invited, where you will be getting supplies, what time everyone needs to arrive, transportation, etc.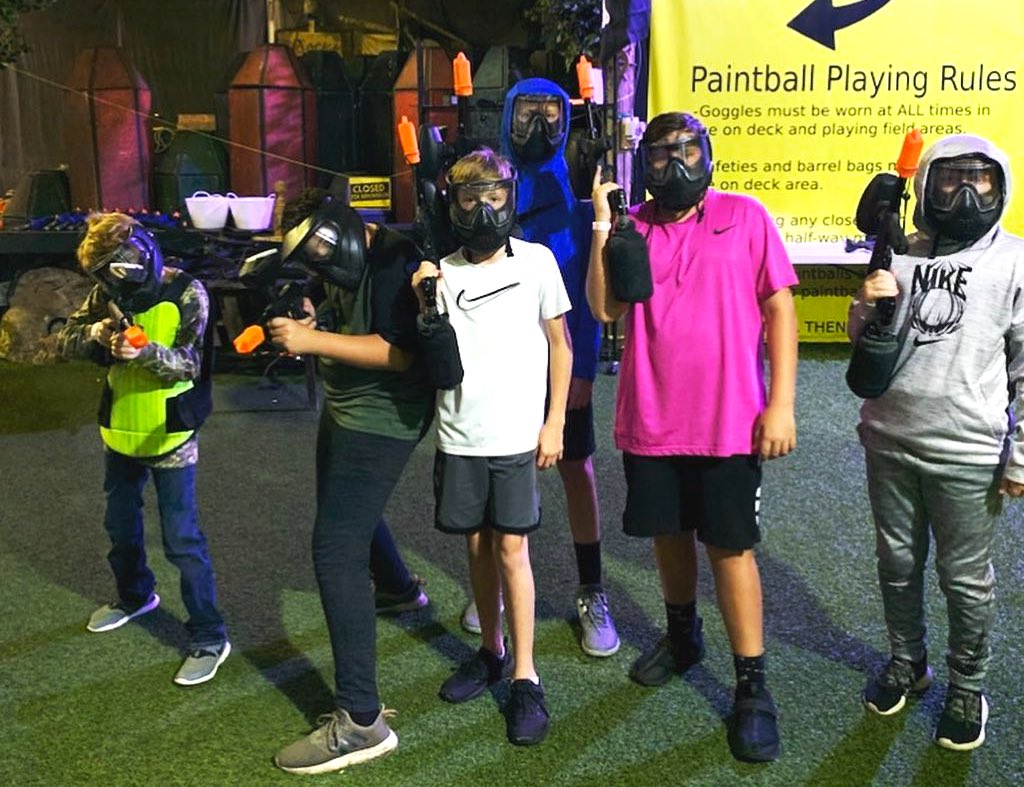 Find the Right Venue
One of the most important aspects of any youth event is booking the right venue. There are a few things that you should be looking for in your venue. First, you'll want to make sure that there are plenty of activities for the kids to do. These should test both their physical and mental skills. The activities should be something that everyone can participate in and have fun doing regardless of physical abilities. The last thing you want is for them to get bored.
Next, you'll want to make sure that the facility is big enough to handle all the people attending your event.
If you are in the area, consider Action Jack's in Conway, Arkansas! Jack's offers a range of activities that are sure to keep your group entertained. Our most popular activities are Low Impact Paintball and Ultimate Laser Tag. For something more mentally challenging, you can book one of the escape rooms! Most groups spend time in the arcade between activities and snacks. The arcade games have tickets that players can redeem for excellent prizes. Learn more here!
If you are working with a venue like Action Jack's, know that we are here to help! We will take care of all of the activities and equipment needed to play at Jack's. We also guide your group through the activities for a smooth and fun experience. 
When you have found a venue that you like, make sure to book it in advance. This is especially important if your event occurs during a popular time, like when kids are out of school.
Send Out Invitations
Once you have planned your event, it's time to send out the invitations. This will tell your guests when and where the event will be taking place. It also needs to tell them everything they need to know about the event. For example, the invitation might mention the theme or how to dress for the activities planned.
It's often a good idea to get people to RSVP. This will give you a good idea of how many will be attending. Once you know the actual numbers, you can start making the final touches on your plan.
Plan The Food
The next thing you want to do is make sure that you will have enough food. The amount that you will need will depend on the number of people who are attending the event. Don't forget to cater to those with dietary restrictions.
What To Do On The Day
Once you arrive on the day of the event, all the hard work of planning should be done. Now you need to make sure that you are delivering the best possible event. Make sure that you are paying attention to the small details. For example, make sure that there is enough food and drinks available. You'll also need to check that everyone is in the right place so that you can start the event on time. You'll probably want to take lots of pictures!
After the Event
It's essential to thank all the people who helped make the event possible. You might want to send a thank-you note to any helpers you had and any venues or organizers you used.
The next thing to do is talk to the youth. Ask them what they thought about the event and get any feedback. This will be highly valuable for your next event! You'll know what some of the highlights were. It's also important to know any of the areas that they can improve on. You can use this to make your next event even better.
Have Fun!
Planning a youth event can be fun and highly rewarding. When done right, you can make a lasting impact on the life of a young person. If you follow these simple tips, your event should be a success!