The Coolest axe throwing experience is Now In Conway!
Action Jack's, the favorite local hub for arcade games, laser tag, mini paintball, and fantastic food, will soon offer an unforgettable axe throwing adventure!
It's not just about strength, but strategy and skill. Whether you're looking for a unique night out, a stress-busting activity, or a thrilling group event, you'll find it at Action Jack's!
The ultimate
axe throwing experience!
Please arrive at least an hour and 20 minutes before closing time in order to complete your full training and 60 minutes of axe throwing!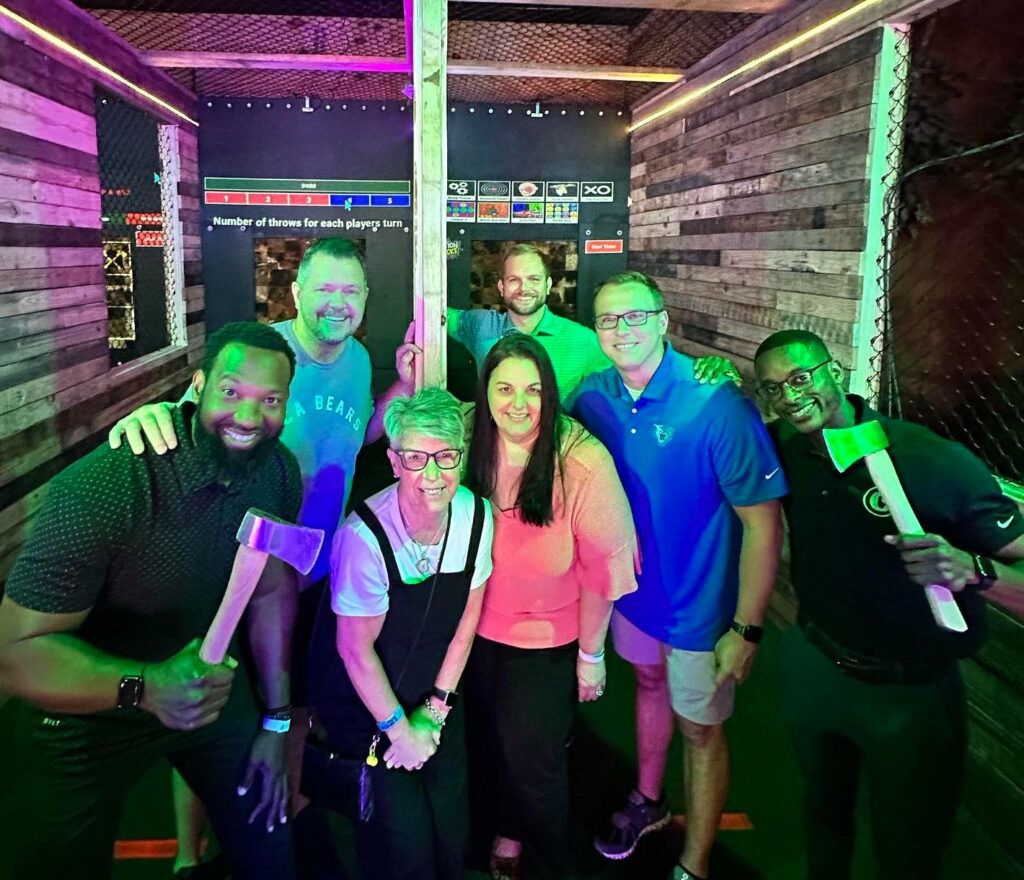 Digital, Interactive Targets
Step into the future with our state-of-the-art projected targets! Try your hand at digital tic-tac-toe, fend off zombies, or compete in a tournament play.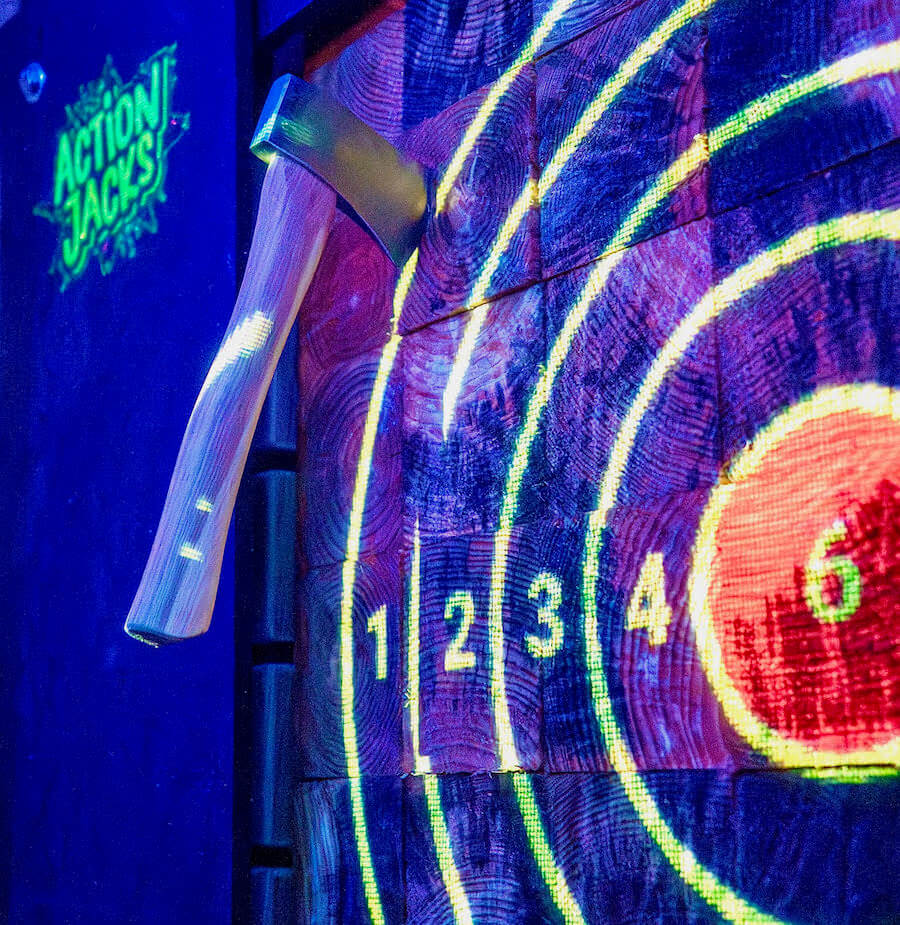 Book A Private Axe Throwing Event
The ultimate private axe throwing party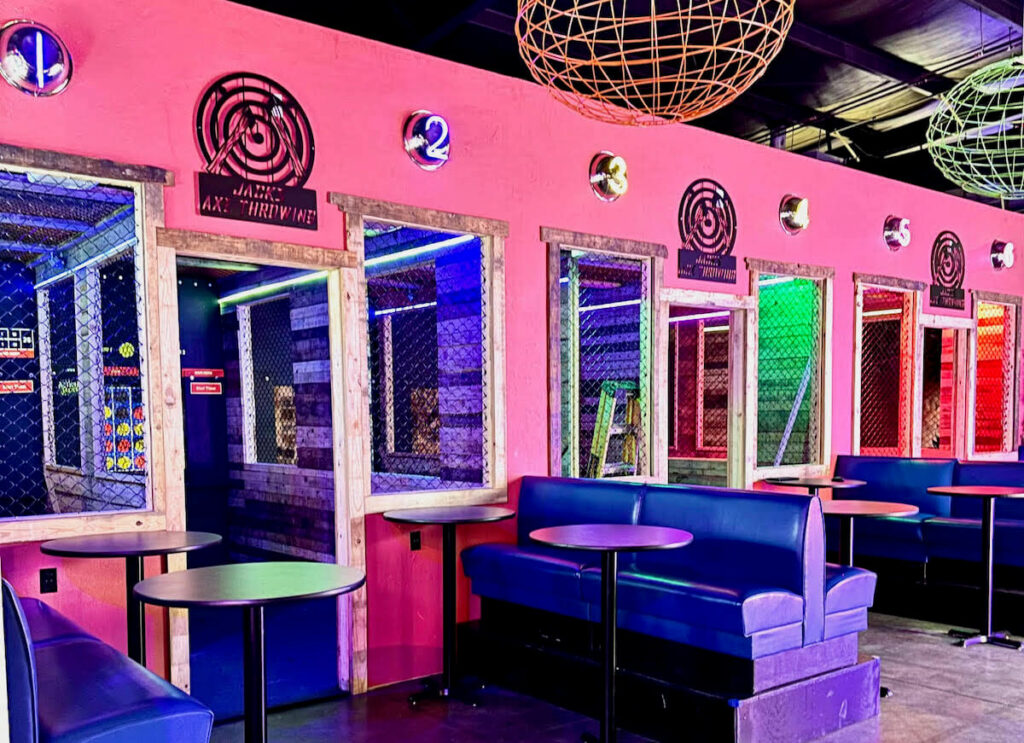 Open to Everyone Aged 16+
We'll equip you with all the know-how you need to throw an axe safely and accurately.
Anyone under the age of 18 MUST: have their parent or legal guardian present to sign their waiver, and have a parent or legal guardian present while axe throwing is taking place. 
Unmatched Safety Measures
We ensure a fun-filled and safe environment with our anti-bounce borders and safety-designed end grain targets. They're not just safer, they make it easier to stick the axes for a more exciting game. 
We also require that anyone planning to throw axes wears close toed shoes. 
We don't want any axe-idents here!
Sign your waiver ahead of time here.