If you are looking to plan a memorable birthday party (without spending a fortune), you came to the right place! We are experts at birthday parties and have put together some ideas to help you save money while still hosting a fun, themed birthday party.
You can host your child's birthday at a fun party venue without breaking the bank. By choosing party supplies and decorations that are more common/simple colors and getting creative with the dessert, you can give your child a great birthday party on a budget!
Read on to learn how to get all of the party items at your child's next themed birthday party and stick to a budget by opting for smart, cost-saving choices.
Set Your Birthday Party Budget
The first thing you will want to do is determine your budget. Consider things like the party size, decorations, food, drinks, favors, and activities/entertainment. The biggest levers to help you stick to your budget will be how extensive the guest list is and what activities/entertainment you plan for the party. For example, you can have a small guest list and spend more per person on activities, or have a large guest list and spend less per person and still have the same party budget.
Action Jack's in Conway has party packages at different price points. So you can find a party package that fits into your budget! Select one of our other popular party packages and book online easily.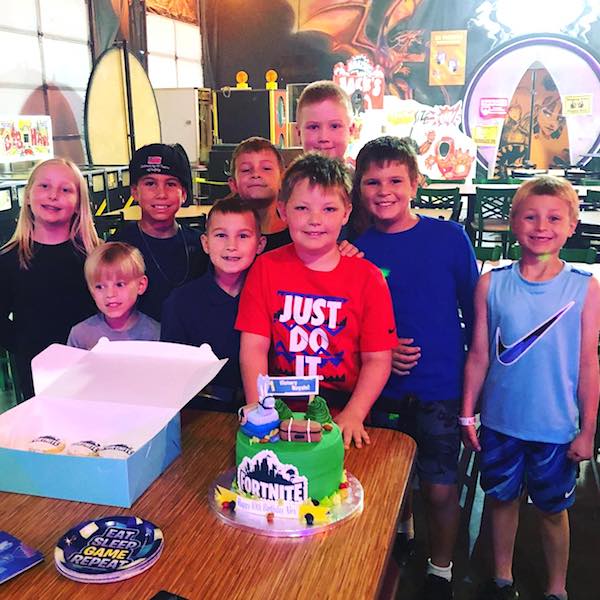 Choose The Theme
One of the most fun parts of party planning is picking the theme! Talk with your child to establish the theme for their birthday party. If you have your party at a venue like Action Jack's, you may decide to personalize the party to your child's theme. However, you do not need to buy all of your party supplies strictly based on that theme! (This is a critical tip that will save you money.) 
How To Save On Party Decorations
Instead of purchasing Elsa-themed balloons, table cloths, and table centerpieces, buy a few key (large) items that are Elsa-themed. Like one special Elsa foil balloon and tie that balloon (which will need to be helium-filled) onto the birthday chair. Then you can purchase inexpensive bags of balloons that have matching colors to decorate the rest of the table. The other party supplies can be related to the theme the same way, through a specific color or two, saving money on supplies.
Your decorations do not need to break your budget. You could go to the big party stores for inexpensive decorations that mirror your theme. You can also purchase decorations online, which may give you more color options at even lower prices. Try not to buy more than you need when it comes to decorating on a theme.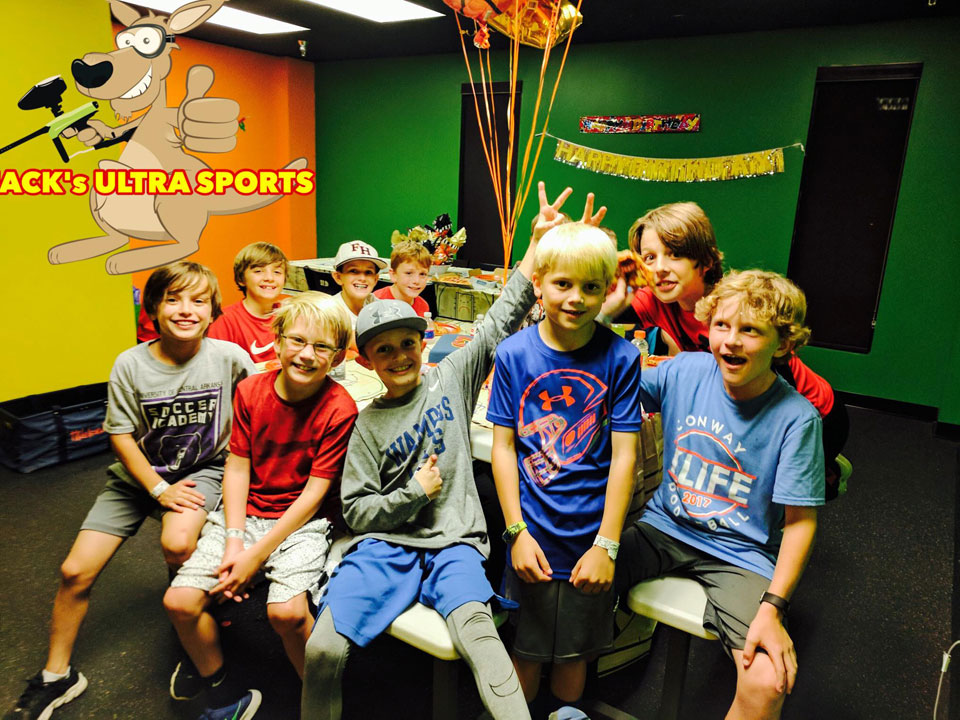 How To Save On Party Supplies and Favors
You may want party supplies and party favors that mirror the theme of your child's birthday party. These can add up to hundreds of dollars if you do not do some planning beforehand. You can start your shopping early to get the best prices possible. Instead of purchasing the character plates, cups, and napkins, which are expensive, opt for a color scheme that mirrors your child's favorite characters. For example, instead of buying your party supplies that are Frozen themed, you can purchase blue and purple plates, cups, napkins, and utensils. This will save tons of money on your party supplies.
You will probably want to thank your child's guests for attending with a party favor bag. Again, you will want to start early to search for supplies on sale. You can shop at dollar stores for cheaper options and opt for plainly-colored goodie bags instead of the more expensive character-themed ones from your local party store. Some options are:
Candy
Stickers
Small crayon packs and little drawing pads
Finger puppets
Tiny games
Stones (found free outside) and small paint sets
DIY Birthday Cake
When you book a party at Action Jack's, you are encouraged to bring in cake or cupcakes for the party. But, that does not mean you need to spend extra money on a professional, character-themed birthday cake! There are inexpensive ways to keep the theme going with your cake without breaking the bank by paying for a custom design. 
If you are savvy in the kitchen, opt to bake a cake or cupcakes yourself and purchase small trinkets related to your child's theme. You can find inexpensive plastic rings, for example, on Amazon that relate to the theme of your party. That way, the kids can enjoy your baked treats and take home the ring.
Your baking does not have to be homemade. You can buy a simple cake or cupcakes at your local grocery store. Then, purchase inexpensive items that match the theme and writing icing or candy letters to make a happy birthday message yourself. You can even have your birthday boy or girl help out with adding toys on top of the cake or cupcakes for added fun.
DIY Your Cake's Presentation for Added Fun
You can also make your own themed display stand for the dessert. Sticking with your theme's color scheme, you can dress up the area with a cardboard box covered in colored construction or wrapping paper. You can also make a stand for cupcakes or use plates from home.
You do not need to purchase those popular "number" candles, which can be expensive. Instead, opt for the cheaper candles that come in multiple colors. (No one is going to care that the colors of your candles do not match your color scheme.) They will only care about singing happy birthday while your child blows out the candles… and eating cake, of course!
Themed-birthday parties can be fun without going over budget when you follow these clever tips!